Posted on July 11, 2017 at 7:32 am
On Wednesday,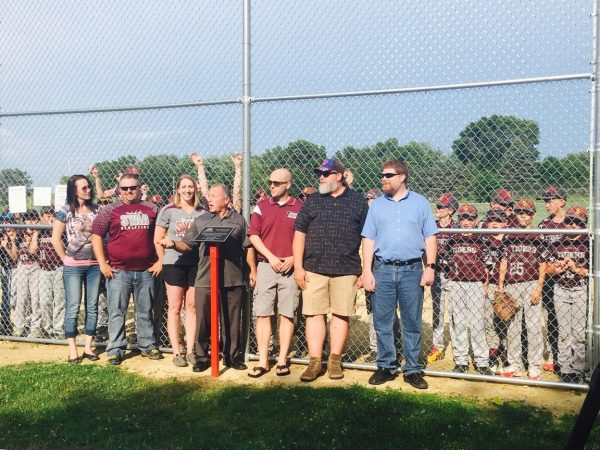 June 28, the Stewartville, MN Park Board celebrated its receipt of a Twins Community Fund's Fields for Kids grant that was received in 2016. We want to thank the Twins Community Fund for their generosity in assisting with the fencing of the Meadow Park ball fields.The Fields for Kids program, which has awarded more than $3.7 million in matching grants to local governments and non-profits since 1999, committed $6,000 to help the City complete the fencing for the park. "This project was absolutely necessary to ensure that children of all ages and skill levels would be able to utilize the fields," said City Finance Director Barb Neubauer. "Without this grant, it's likely that the renovations would have been delayed for another year."
The total cost of the project was estimated at $21,758. In addition to the Twins Community Fund grant, the SYAA (Stewartville Youth Area Association) provided $4,500 to the project, the Park Board committed $7,000 from their budget and Stewartville Adult Softball gave the remaining $4,258.