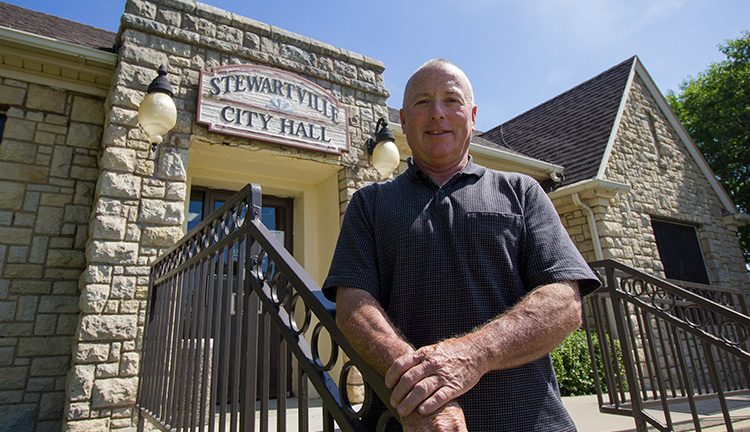 You have just found the second biggest city in Olmsted County. The first biggest city when it comes to friendly!
Stewartville is home to hundreds of acres of parks, miles of trails, year-round festivities, an outstanding water park, the finest library in Southeast Minnesota, a busy and welcoming Main Street, and a school system that is second-to-none.
Our business and industrial parks boast of world-class businesses. Our location right off Interstate 90, US Highway 63, and Minnesota Highway 30, with an international airport less than 1 mile away, make Stewartville the place to be and do business. You can get here from anywhere.
So stop in to visit and stay for a lifetime. We are looking forward to seeing you. And, give me a call if I can be of any help.
Thanks for stopping by,
Mayor Jimmie-John King