The Stewartville Public Swimming Pool delights you with many fun features. Our zero-depth area offers a tot slide and interactive water features. Our deep pool includes a diving board and two 30-foot slides*!*Must be 48″ inches tall to use slides.
Children who are not potty trained must wear both- swim diaper and plastic pants!!
The Stewartville Pool accepts cash or check only! No credit or debit cards. NO REFUNDS
Personal Flotation Devices(Including Life Jackets) are NOT allowed at the Stewartville Pool.
POOL WILL BE OPEN UNTIL MONDAY SEPT. 4 (Limited hours)
 #ANY CHANGES WILL BE POSTED ON FACE  BOOK PAGES FOR
CITY AND POOL#

Open Swim                 1:00pm – 4:00pm
Family Swim              5:00pm -6:30pm
(Adult must accompany child)
Open swim                  6:30pm-8:00pm
***2023  ON LINE SIGN UPS
APRIL 7 at 8:00AM***

Go to www.stewartvillemn.com -Community-Swimming Pool and follow the directions on the Welcome page to sign-up for lesson time and date!
Please sign-up for an account by logging into the site and

creating an account for everything pool related

—https://secure.rec1.com/MN/stewartville-mn/catalog
♦LEVEL 1-MUST BE 4YEARS OLD♦
---
+++++TIGER TIME HOURS 9:00,9:30,10:00+++++
The city is using online sign-up which is a great way to avoid the normal large sign-up crowd, and enable the convenience of your own time into signing up for lessons. This program only works with a credit card payment, and the city and pool staff thank you for your cooperation and understanding.
(M,T,W,Th,F)             PLEASE NOTE SOME PRICES
                                         HAVE CHANGED

7:00-8:00am              Lap Swim
8:00-9:00am             Water Aerobics class(Mon,Wed,Fri)
9:00-noon                   Swim Lessons Start at 9:00 1/2 hour                                         blocks

Open Swim                 1:00-4:00pm 
5:00pm-6:30pm       Family Swim (Adult must accompany child)
6:30pm -8:00pm      Open Swim
8:00-9:00pm              Water Aerobics(Tues,Thur,Sun)

Parents will not be allowed in pool area during public and private swim lessons
(Sat and Sun)
Open Swim                 1:00pm – 4:00pm
Family Swim              5:00pm -6:30pm(Adult must
accompany child)
Open swim                  6:30pm-8:00pm

Level Descriptions  Level 6 Level 5 Level 4  Level 3 Level 2 Level 1
---
*Lap Swim
7:00 – 8:00a.m.
Cost $55.00
*Water Aerobics
Mon – Wed- Fri 8:00 a.m.-9:00a.m.
Tues-Thurs-Sun 8:00p.m.-9:00p.m.
Cost is $55.00
You will have to get a season pass or pay $4.00 or use a punch card for the open swim times.
*Swim Lessons    $50.00               TIGER TIME SLOTS
9:00am-noon                          9:00am-9:30am-10:00am
June 12-June 23
June 26-July 7 / July 4th no lessons
July 10 – July 21
July 24 – August 4
*Parent/Child Lessons

$25.00

-This class is designed for children ages 6 months to 3 years.  Water exploration and beginning swimming skills will be covered.  The class will run for        1 week starting June 12th. Parents must be in the pool to assist child for Parent/Child lessons. No one else will be allowed in pool area. Child must have swim diaper and plastic pants over swim diaper.
Times will be 6-6:30pm  (Big slides will be turned off during these times)
Session 1  June 12 -June 16 and June 19-June 23
Session 2  June 26 -June 30 and July 3-7th (July 4th no lessons)
Session 3  July 10-July 14 and July 17-21
Cost $25.00
POOL INFORMATION
Locker rooms will be used for showering before lessons. No changing of clothing will be allowed
Entering the facilities thru front doors and existing after lessons thru gate at concessions
Drinking fountain will not be available for use
Limited concessions
Passes are valid one year's swimming season only.
Prices (CASH OR CHECK ONLY at the Pool)

General Admission – $4(6 months & older). Swim diapers and plastic pants are required for toddlers.
Punch Card – $30 for 10 punches
Water Aerobics –

$55

Swimming Lessons –

$50

Parent-Child Class

$25

Family Pass

$165

Single Pass

$70
 Pool Rental
Pool rentals are only available on the weekends!
The Stewartville Public Pool may be rented for parties or events! Pricing is $100/hour without access to slides, or $150/hour with slide access. Prices include a party of up to 25 people; add $20/hour for each additional 10 guests.  If you choose to swim after your pool rental time, you will be required to pay general admission. Concessions may be available, talk to a pool supervisor/manager to learn more.
Call (507) 533-8143 for availability and to rent.
«Directions to the Pool
204 4th St. SW Stewartville, MN
Click here for direction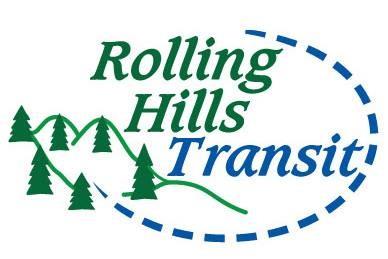 If you need help with rides for your children to their lessons, check out Rolling Hills bus service
Call 507-634-4340